Raquel Welch wigs are known for their striking natural style and carefully considered details. Made from manmade materials, these synthetic wigs are specially engineered to be ultra-light, exceedingly comfortable, and hypoallergenic. To find an affordable wig with massive style potential, we encourage you to explore synthetic wigs by Raquel Welch.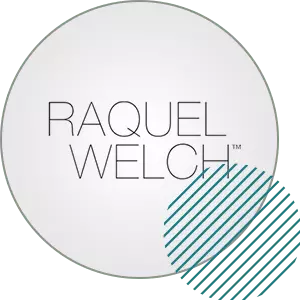 In-Store Exclusive Collection by Raquel Welch
As an exclusively authorized retailer of the stunning Raquel Welch wig lines, the staff here at Elite Hair Loss Solutions are especially excited when a stunning new wig collection is created…just for us!
Raquel Welch's collaboration with the wig experts at HairUWear brings you some of the world's most exquisite wigs. Elite Hair Loss Solutions proudly presents the amazing styles of the Raquel Welch Signature In-Store Exclusive Collection. These eight breathtakingly beautiful, never before seen Raquel Welch designs are available in store only and are not available through any online retailer!
Featured In-Store Exclusive Wigs
Celebrity Style Without Spending Hours in Hair & Makeup
Raquel's In-Store Exclusive Collection is exceptional, and it can only be found here at Elite Hair Loss Solutions. Your knowledgeable Elite wig and hair loss professional will answer your questions and assist you with recommendations for styles and colors that bring out your very best features. Contact us today to schedule your private complimentary consultation appointment.
---
What's New? Raquel Welch Wigs
Featured What's New? Wigs
---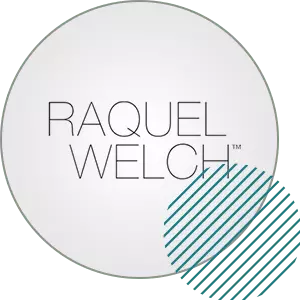 Signature Collection by Raquel Welch
Raquel Welch carved out a place in Hollywood as a blonde bombshell. We know you probably don't want your hair to get that much attention, but if you wanted it to, it probably could. The Rachel Welch Signature Synthetic Wig Collection product lines give our hair loss specialists a seemingly endless array of colors, hairstyles, and cuts to work with.
If you're looking for beautiful, high-quality synthetic hair wigs that are carefully engineered to look like it's your very own, Raquel Welch Synthetic Wigs might be the only hair you need to consider. Her wig styles will surely dazzle you, but the cap designs, heat-friendly synthetic fibers, and attention to detail will impress you. Raquel Welch style and design diversity ensures she has the right product for anyone.
HairUWear & Raquel Welch Industry Dedication
The world-renowned HairUWear Company has worked closely with Raquel Welch for over 20 years to make her wig collection visions a reality for millions of women. Elite Hair Loss Solutions has happily been along for the ride and our Elite Guests have enjoyed and continue to enjoy, the incredibly stunning styles Raquel Welch and HairUWear continue to produce in their synthetic and human hair wig collections.
There are some hair enhancement companies that simply make our jobs as hair loss specialists just a little bit easier. HairUWear has become iconic itself producing some of the world's finest synthetic and human wigs, hair extensions and hair enhancements with Raquel Welch, Gabor, American Hairlines, Great Lengths, and others. It bears mentioning that HairUWear does something that few wig manufactures do. They actually make special training available to the centers who carry their products for the benefit of customers! Commitment to excellence is something we do not take lightly which is why we consider HairUWear one of our go-to resources for hair enhancement products. From world-class wig designs, to cap construction, to amazingly realistic Tru2Life colors, and heat friendly synthetic hair fibers, nobody does it better.
Featured Signature Collection Wigs
Your Options Are Virtually Limitless….
At Elite Hair Loss Solutions, you deserve guaranteed results delivered with personal focus, compassion, and attention to detail. Contact us today to schedule your complimentary wig consultation with one of our Elite licensed wig and women's hair loss specialists.
We offer FREE professional wig fittings with every purchase. Our office is private, clean, and professional, and with Elite Hair Loss Solutions, you have an almost unlimited hair enhancement options at your disposal. Let our Elite team of wig and hair piece experts show you what the Raquel Welch Signature Synthetic Wig Collection can do for you.
---
Petite Sized Caps Collection by Raquel Welch
Featured Petite Sized Cap Wigs
---
Raquel Welch's 20th Anniversary Collection
Featured 20th Anniversary Wigs
---
2020 Spring & Fall Collections by Raquel Welch
Featured 2020 Collection Wigs
---
2019 Spring & Fall Collections by Raquel Welch
Featured 2019 Collection Wigs
---
2018 Collection by Raquel Welch
Featured 2018 Collection Wigs