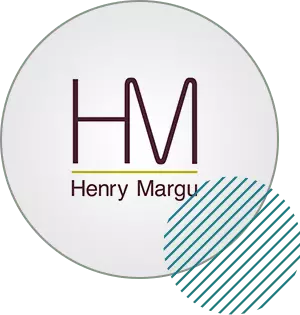 Henry Margu … The Difference is Beautiful!™
The Henry Margu brand has become synonymous with trend-setting styles, cutting edge designs and incomparable quality. From their humble beginning in 1951, family ownership has worked diligently to create one of the most well-respected international brands of wigs and hair fashions and a leader in the hair enhancement industry. As a result of their customers' dissatisfaction with existing human hair wig options, Henry Margu knew they could improve on what other companies were producing. The first step in producing superior human hair wigs is a reliable sourcing of consistently high-quality human hair. The Henry Margu design team spent more than one year looking for a source that would meet their standards in this area. They succeeded beyond our expectations!
This Henry Margu tradition of excellence continues with the introduction of Premiere, an innovative new collection of human hair wigs. Premiere was designed for women to radiate not just the visual beauty we all seek, but the inner beauty as well that projects the self-esteem and ultimate confidence when we look and feel our very best!
Premiere wigs are hand crafted to the smallest detail utilizing 100% Remy Human Hair which has the cuticle layer preserved to protect the hair strand from being damaged due to environmental sources. The result is a healthy, soft, and smooth look and feel. This exceptional unprocessed high-quality human hair is meticulously knotted by hand into the double layer monofilament top that hides the hand-knotting giving the cap a higher degree of comfort while the lace front creates the visual of natural hair growth.
Silicone applications inside the cap are added for an additional level of comfort and a secure fit. Professionally inspired highlighting techniques are used to create the most realistic colors for every Henry Margu Premiere 100% Remy Human Wig. Created exclusively as a professional line of wigs, Premiere is only sold in wig shops and boutiques, and cannot be found in online stores.
Natural, Realistic Color Options
As the leader in the design of cutting-edge colorations, Henry Margu has a color for you. The Henry Margu Premier wigs utilize salon-inspired highlighting techniques to create the most realistic colors. Choose from any of the 12 natural colorations.
Why Henry Margu Wigs?
Here at Elite Hair Loss Solutions, we take a great deal of pride in offering only the very best and exclusive hair loss and hair restoration solutions in the industry. We discontinue relationships with companies that we feel do not meet the level of standards of Elite Hair Loss Solutions or those of our valued Elite Guests. Quality, value, and ethical standards are extremely important to us, but we like to associate ourselves with hair enhancement companies who genuinely care about how our Guests feel about their hair enhancement products, as well as always moving forward with new innovations and up-to-date fashion trends.
Featured Henry Margu Wigs
Achieving Your Ultimate Image is Just a Call Away!
In working with Henry Margu for many years, they are absolutely a company who not only meets but exceeds our professional criteria. You can be confident that when you purchase a Henry Margu wig at our intimate studio, that you will be quite pleased. Finding a high-quality wig with 100% unprocessed human hair isn't always easy.
Thankfully we have outstanding resources for our Elite Guests so we can provide them with many options to meet their personal needs. Contact Elite Hair Loss Solutions today to schedule your FREE of charge one-hour human hair wig consultation. Our well trained licensed Elite staff will answer all of your questions and assist you with achieving your ultimate image!