Exclusively from American Hairlines, Elite Fusion and Integration Plus toppers are Elite Hair Loss Solutions' brand-new hair replacement integration systems for ladies. Experience beautiful women's hair replacement without hesitation or fear—both topper systems integrate with your own hair and can be applied without shaving. Elite Fusion and Integration Plus are welcome high-end alternatives to traditional toppers or full wigs, and both are made with 100% human hair.
Women with thinning hair or hair loss can now enjoy coverage, confidence and the gorgeous image of lush, healthy hair and the self-confidence that goes with it. Throw away the unreliable messy filler powders and forget about strategic styling to cover thin areas. Welcome to life-changing, instant gratification for your hair!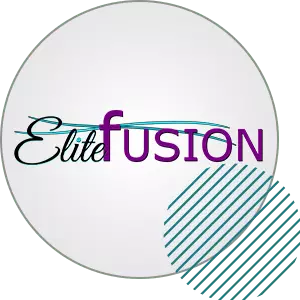 Elite Fusion by American Hairlines
American Hairlines has been providing the world with high-end hair restorative solutions for more than 40 years! Elite Hair Loss Solutions has worked with this amazing company for more than 20 of those years and some of the many things we love and appreciate about this great company is their dedication to supreme quality and their continuous innovations in continuing hair enhancements.
When it comes to American Hairlines products, there are two things we can always count on—superior hair quality and the satisfaction of our Elite Guests. When it comes to human hair toppers, the Elite Fusion is one of those go-to enhancements that our Elite Staff Members love to recommend!
The Freedom of Versatility
Elite Fusion was created especially for women with sparse thinning hair or those experiencing patchy hair loss in areas of their own natural hair. Designed by American Hairlines with their patent-pending Open Fusion Technology, Elite Fusion gives you the freedom to keep your own hair without shaving your head because it has the versatility to be attached with tape, clips, adhesives, or can even be integrated with your own hair. Elite Fusion is comfortable, natural, and blends wonderfully with your own hair. Whether you want to take it on or off anytime or enjoy semi-permanent attachment, you have the freedom to wear this system for one-hour, one day, or one month. The Elite Fusion base is created using a fine, monofilament material and is surrounded by a polyurethane perimeter. Twenty-one strategically placed fusion points allow for secure attachment and a smooth, seamless integration without ridges or bumps. This is THE crown jewel of American Hairlines' patent-pending Open Fusion Technology! It allows for zero stress on the hair and does not inhibit your own hair growth, making it an ideal solution for women in the early to moderate stages of hair loss.
Featured Elite Fusion Toppers
Discover the Magic of Elite Fusion!
Finding your ultimate hair loss solution isn't always quick and easy. When you meet with your Elite Hair Loss Solutions Specialist, you can be assured of receiving valuable information pertinent to your specific hair loss problem, as well as accurate product knowledge so you can make an informed decision about your best course of action. To experience the Elite Fusion hair replacement topper, contact Elite Hair Loss Solutions today to schedule your FREE consultation appointment. Ladies, the return of your crowning glory is just a phone call away and we can't wait to assist you!
---
Integration Plus by American Hairlines
After more than 20 years of working together, it's nice to know American Hairlines still can surprise even us with yet another amazing product! Like its sister human hair topper (Elite Fusion), the Integration Plus is designed and created from the world-class hair prosthetic artists at American Hairlines. As with all American Hairlines hair enhancement products, you can expect to be very pleased with the gently processed human hair, innovative design elements, versatility, and overall quality.
The Integration Plus will make your hair styling so much easier and end your mornings fussing in front of the mirror trying to cover or conceal hair loss or thinning areas. You can be sure that Integration Plus is a game-changer that will not only create a great look but boost your self-confidence to new exciting heights. No matter your degree of hair loss, the versatile Integration Plus could be the hair loss answer you have been searching for.
Your No-Stress Topper Solution
Integration Plus offers a stress-free hair loss solution for women experiencing any degree of hair loss. The Open Fusion Technology makes wearing Integration Plus feel as natural as your own hair. It can be positioned to recreate your front hairline, or it can be placed behind your own existing hairline. It gives you a seamless, discrete, and fashionable look for work or play. Integration Plus features 100% human hair and is hand-tied to an open grid pattern of web-like thin threads and encircled by a fine monofilament ribbon. Seventeen fusion points allow for secure attachment by drawing your own hair through the web center and at the fusion points for a smooth, seamless integration without bumps or ridges. This exciting, Open Fusion Technology places no stress on the hair whatsoever and allows your own hair grown to continue uninhibited. Integration Plus blends with your own hair for the confidence of full, lush hair without shaving, weaving, cables, or beads.
Featured Integration Plus Toppers
We Have Answers to Your Hair Loss Solutions!
We realize searching for answers to your hair loss problem can be stressful. At Elite Hair Loss Solutions, it's our job to make you feel at ease, deliver valuable and accurate information to you, and offer solutions to address your concerns about your hair loss. We strive to do all this, and much more because as hair loss suffers ourselves, we understand what you are going through. Taking that first step can be difficult, but please know that this is what we do every single day and we are here to help you! To experience the Integration Plus Open Fusion Human Hair Replacement Topper, and get answers about your hair loss, contact Elite Hair Loss Solutions to schedule your FREE private consultation appointment today. The journey to restoring your image begins now.