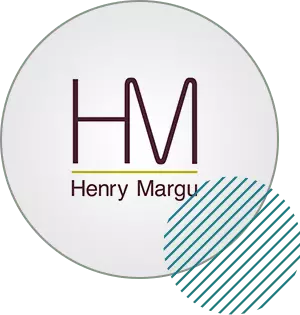 BEAUTIFULLY SILKY…EXCEPTONALLY PLEASING
Modern synthetic wigs from Henry Margu deliver manageability and realism, along with superior color and curl maintenance. In more than 50 years of experience in hair restoration, Henry Margu has developed an exclusive technique for giving synthetic hair the soft and silky feel of human hair.
Henry Margu wigs is another family-owned company with a long history of exceptional quality and service. In fact, they are the oldest and most experienced wig manufacturer in the US! Henry Margu synthetic-hair wigs are especially easy to care for. They're resistant to environmental conditions, including heat and humidity, which can cause frizz and fly-aways in natural hair. These soft, silky synthetic hair wigs are great for women who want to maintain a signature style, as they bounce back to their original style when they're cared for correctly.
Your Image Is Our Priority!
If concern about natural look, feel, and motion has kept you from considering a synthetic hair wig, you don't know what you've been missing. Like all technology, the field of synthetic hair engineering is advancing at a lightning pace. Leading companies like Henry Margu now have the technology to replicate all of the natural characteristics of growing human hair. Even better, they can also add durability, resilience, and superhuman style potential that goes beyond what nature is capable of.
These lifelike synthetic hair wigs multiply your style options and will make you feel like a million bucks! When you try out Henry Margu Synthetic wigs at Elite Hair Loss Solutions, you'll discover a world of possibility most people wouldn't believe is possible after hair loss. They give you the freedom to project your image, showcase your creativity, and attract attention for all the right reasons.
Fashionable inspiring synthetic hair wigs by Henry Margu create life-like coverage with all the features of naturally growing hair. At the same time, they allow for remarkable style thanks to engineered resistance to moisture, and natural elements. The results you get are both natural looking and jaw dropping.
Featured Shortest Wigs
Featured Short Wigs
Featured Medium Wigs
Featured Long Wigs
Featured Hair Accents
Wigs Are Our Passion at Elite Hair Loss Solutions!
Every wig at Elite Hair Loss Solutions is perfectly fitted so that it gives you completely natural coverage and dependable security. When your wig arrives, its then cut, styled, and customized to create the right look based on what you tell us, what you show us, and what works best with the rest of your natural features.
A Henry Margu Synthetic Hair Wig could make you look like your favorite movie star, or just like a newer, better version of yourself. It's up to you. We are here to bring your vision to life. Contact Elite Hair Loss Solutions today to schedule your FREE consultation appointment and discover the Henry Margu difference!